Finn's Story
Finn Boyd is a true athletics stalwart in Scotland and is a club member of Maryhill Harriers and Glasgow Front Runners.  Alongside being a parkrun Race Director, Finn is also a regular member of the Young Persons Forum that has been set up to give young people a voice in the sport. 
---
---
How and when did you initially get involved in running or athletics?
I first started running at school when I was around 14 or 15 at an after school club run by my Maths teacher and found that I really enjoyed it. Just over a year later, in 2017, I found out that there was a new parkrun starting near where I lived in Ruchill. This was the first real opportunity I had to run alongside more experienced runners, and I loved that atmosphere. I went along every week that I could and got to know the core team by volunteering after my runs too. This then got me both involved as a Run Director at Ruchill and introduced me to many people who would become my clubmates at Maryhill Harriers. I was invited to come along on a training night with the club, it was great to try out some different routes from normal as well as getting to socialise with new people while doing the thing I loved. I haven't looked back since, and I owe it all to Mr McGrane!
Many people assume that running and athletics is simply about physical fitness benefits and achievement. What's your experience?
I think it obviously has a large positive impact on the physical health of the athletes, as well as maybe pushing those to achieve the best result possible by bringing out their competitive side. However, there is so much more to the running/athletics community that isn't spoken about. The regular interactions that going along on a training night or to events brings is great for meeting new people and regularly keeping in contact with new friends. Keeping those positive connections and friendships is incredibly important for improving on or sustaining your mental health, especially if you are going through a difficult time.
How has running transformed your life?
At the start of my running journey, I had a major setback in my mental health. After coming out as pansexual, I didn't receive the support that I expected from my school friends but more a sense of questioning me and judgement. This made me feel a large mix of emotions; anger, sadness, distrust, loneliness. This is the day that my life changed, the first time that I remember having very clear problems with my mental health. I went through the final 6 months of my school life feeling like an outsider, with an overwhelming amount of trust issues surrounding everyone around me. I didn't really talk to that many people and I felt really lost and alone. With my trust broken by those who were supposedly the closest to me, I didn't really feel at home anywhere.
The one thing that kept me grounded and in some sort of positive mindset was my running. Going along to the Harriers on a training night or to races at the weekend, or going along to parkrun on a Saturday as either a volunteer or a runner gave me a sense of belonging and community that I didn't really have anywhere else at that stage in my life. It was somewhere that I felt comfortable, without mentioning anything about my sexuality or who I truly was. I was almost hiding my true self out of fear, but also because it wasn't necessary and I just enjoyed the fact that I could go for a run and chat to my friends without feeling like I was being judged by the people I was with, the way I was at school.
Running also helped to offer a distraction from what was becoming a much more challenging time at school as I continued to receive backlash on a few occasions and as a result became distracted from my schoolwork and remaining focused on whatever task was at hand. I began to live what I now see as a double life; I had my school life which became more and more isolating and upsetting as I shut myself off from everyone around me and began to suffer in so many ways due to that, and alongside that I had my running life where I could release myself, feel at home and be surrounded by people who I actually felt comfortable being with.
The pandemic beginning in early 2020 had a negative effect on my mental health, as it did with so many people as it was and continues to be an incredibly challenging time in so many ways. Once again, it was running that kept me grounded. The lack of general routine, including that of any sort of running schedule and every race I had signed up for being cancelled, meant that I had a sense of feeling like I was going nowhere and that I was a bit of a lost soul. I spent days, weeks, months on end trapped at home in my own head, basically seeing nobody except the same three people that I lived with at the time. My only sense of escape was to go for a run, but even then it didn't always help. It felt like I was running for the sake of it, it was more of a slog than it should've been and I didn't get the same sense of enjoyment out of my running.
Once again, my running friends were there to help keep me on the straight and narrow; virtual club challenges allowing us to feel like we were a part of something again, socially distanced running socials when the guidelines allowed meant that I actually got to see some other people while doing the thing that I love the most, I even managed to compete in a couple of races alongside my clubmates and friends from other running clubs which was something for a time I was never sure we would get back to. It was all too good to be true though, and when I was hit by a mysterious injury in July 2021 I was unable to do any running at all. Now having moved out of the family home and living alone, as well as taking a year out of university in order to make the beginnings of some sort of recovery, I felt myself being more isolated than I had ever been. But, surprise surprise, running helped keep me on the right track again. The eventual glorious return of parkrun meant that I got to see people again, I couldn't run but I was there every week as a volunteer just so that I could get involved and feel that I was a part of something again. It meant that at the weekend when I had the strength to come along to the park to help out I would be rewarded with being able to talk to fellow parkrunners and friends, something that without parkrun just would not have been possible.
There are honestly points where I wonder where I would be without running, if I would be here at all. There have been plenty of points over the past few years where I have felt like there is literally nowhere for me to go. The friends I have made have helped me feel like I belong somewhere when everywhere else I have felt so isolated, alone and underappreciated. Despite the great differences in age, they make me feel much more comfortable than anywhere else I have ever been. When I am injured, as I have been for 10 months of the last year, I yearn to be back at the club or at parkrun to talk to my running friends. I don't think they understand how much they mean to me, how they are basically the reason that I am still here, how despite just making silly jokes or giving me training tips that they are the reason that I am still around to hear those jokes and take on those tips.
How would you describe the running community?
The community is so welcoming to new and old members of the community of all ages, abilities, backgrounds and cultures. It is such a friendly environment and it really makes you feel at home, it's more like a family than a group of friends.
My running friends are much more like true friends to me given how they have embraced me following my recent transition to identifying as non-binary and using they/them pronouns. My running friends, be it fellow parkrunners, Harriers or members of the Young People's Forum, have welcomed me in in a way that I simply wasn't by those who were closest to me at a time that I really needed them several years ago. Without those people, adults and young people wise beyond their years, I would be even more alone than how I generally feel a lot of the time and I cannot thank them, the general running community and the sport as a whole for what it and they have done to shape my life in such a positive way.
---
To help people transform their lives through athletics and running like Finn, and to support our Transforming Lives initiative, please consider supporting us.
---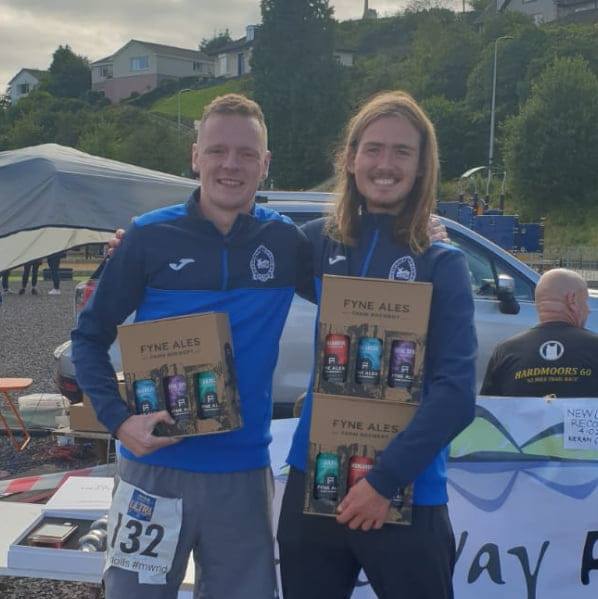 ---
---
---
---
---
---
---
---
---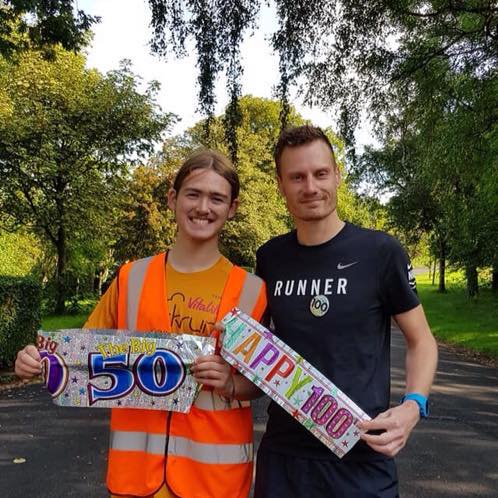 ---
---
---
---
---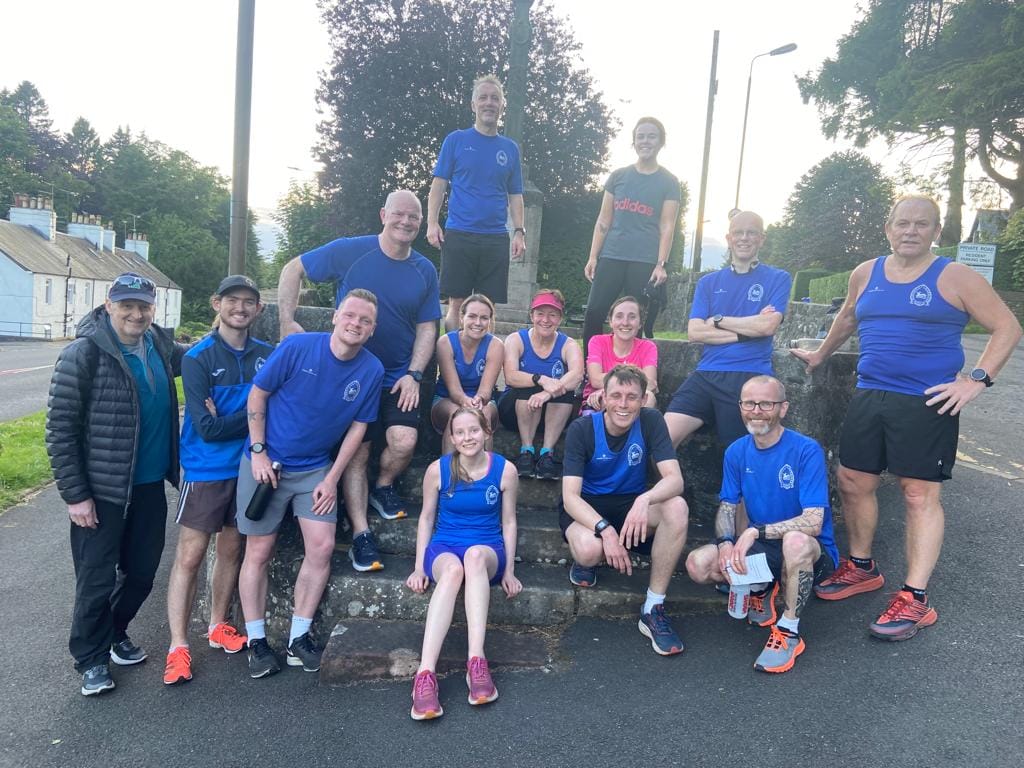 ---
---
---
---
---
---