Transforming Lives Fund
---
The Transforming Lives Grant programme is for organisations that support those in the sport who are in need, for reasons of age, ill-health, disability, financial hardship or other disadvantage. It has been created to help groups seek a direct fund to support the costs such as a hardship fund, athletics equipment, start up kit for children & coaching fees.
ATS will provide grants of £250-£1,000 to grassroots organisations, clubs, groups and charities whose work is supporting those in athletics and running. In line with the Transforming Lives Project the Trustees will favour those supporting people in low income, who have a disability or those from ethnically and culturally diverse communities.
For more information on how to apply please see below.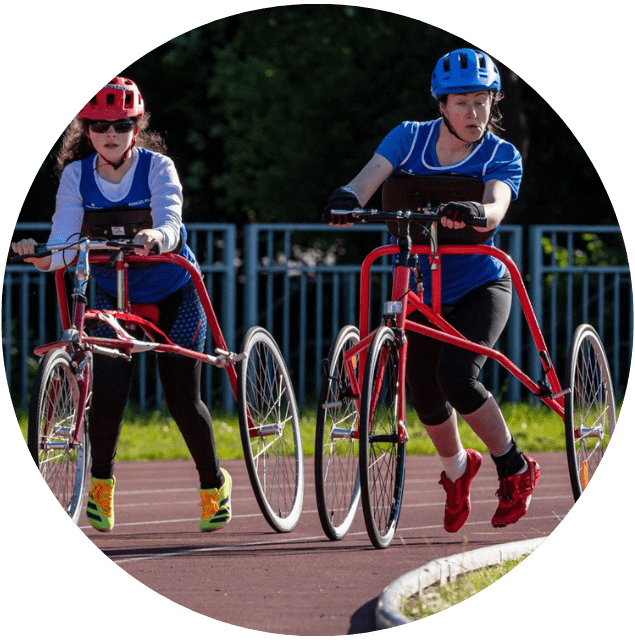 Eligibility and Fund information
Who can apply?
You can apply if you are either a:
Charity registered in Scotland; or a
Constituted organisation, group or club.
Who can't apply?
We cannot accept applications from:
Organisations without a constitution.
Organisations that are not established as not for profit.
Organisations based outside Scotland.
One organisation applying on behalf of another.
Individuals.
What are you looking for?
The funding is to support underrepresented groups in athletics and running as stated to allow them to increase participation in and to improve health and wellbeing in communities across Scotland. ATS will favour those who can demonstrate:
Support to the lower SIMD areas (1, 2 and 3);
The funds will directly expand the running network in targeted areas in Scotland;
Are specifically targeting underrepresented people in their community;
Providing increased opportunity for disadvantaged people in Scotland to change their lives through running and athletics
How much can you apply for?
For the first round, you can apply for £250 up to a maximum of £1,000. Funding must be used within 12 months of when you receive your grant.
What will not be funded?
Capital funding.
Retrospective funding.
Promotion of religion.
Activities which are party political.
Work that takes place outwith Scotland.
Application and Criteria
Organisations need to complete a short application that asks for:
Information about your organisation.
Your organisation's contact details
Background to your organisation
How your organisation supports our cause
How much funds are required and how you plan to use it.
Applications are to be made using our application form and then emailed to info@athleticstrustscotland.org.uk by the deadline.
Next steps
Once the application is received by ATS via email, you will be sent an email confirming it has been received. Your application will be read to ensure it meets criteria and is eligible for support. Should there be any questions or missing information someone from ATS will be in touch. We aim to let you know the outcome of your application within 12 weeks of receiving the form. If successful, the main contact listed on your application will receive an email advising them of the grant amount and payment information. The email will also tell you about what will be required in terms of feedback and evaluation. You will be asked to report on the grant 12 months from when you received it. This will be a straightforward process to tell us about how you spent the money and how this helped your work and the people you support. Please send any questions to us at info@athleticstrustscotland.og.uk
The next round of applications open Spring 2024.
---
Want to support the next generation?