Mark's Story
Mark Gallacher is a hugely inspiring figure and has an amazing story, which stemmed from him being a junior international athlete to being overweight and a heavy smoker. Let's fast forward 30 years after he first quit the sport and here he is talking to ATS on why running and athletics can truly be a force for good.
---
---
How and when did you initially get involved in running or athletics?
I ran as a youngster, from 1982 -1990. Then I became an overweight chainsmoker, finding it difficult to deal with certain aspects of my life. I stopped running until 2011 when I ran a 10k to raise money for Macmillan Cancer Care after my Dad and sister both died of cancer within 1 year. After a couple of years of back injuries and trying to stop smoking, I joined jogscotland in 2013.
How has it helped?
Running didn't just help physically. It gave me an entire lifestyle change – 20 odd years of smoking stopped, binge drinking stopped. But most importantly it gave me confidence and belief in myself which has gone into other areas of my life.
How would you describe the running and athletics community?
On the whole it's the most supportive network I have come across. A diverse range of people who wouldn't have become friends without this shared interest, and common goals. The vast majority are there to help and encourage each other. Running has enabled me to meet so many people that I wouldn't have otherwise as I am a very shy, reserved person. Through running and writing my blog on my experiences I have made so many good friends.
Do you have any advice or come across any hurdles?
We need to encourage people to encourage and have the courage to call out people doing the opposite. Runners need to stand up for each other and call this out. It has almost made me stop my journey on a number of occasions.
Has it changed your life?
Turned my life around? Of course it has. I am a different and better person. I have a new and wide circle of friends and running buddies. I have focus. I have an outlet to clear my head when things are tough, breathing space can be a powerful thing. I am in good shape physically and mentally. I have used it to set my own targets as I went along, from having the focus to stop smoking and lose weight to being able to run to the next lampost, to joining jogscotland, to a sub 50 10k, sub 45, sub 40, sub 36, having the courage to join a club, even joining different clubs to suit my circumstances (me having courage to change cannot be underestimated!).
Where are you now?
All this gave me the belief I could enter national champs, then the belief I could medal, then the belief I could win a title, break a record and represent my country for the first time since 1989 (a 32 year gap). I got an award for my blog at the O2 in London.
To help people transform lives through athletics and running like Mark, and to support our Transforming Lives initiative, please consider supporting us.
---
---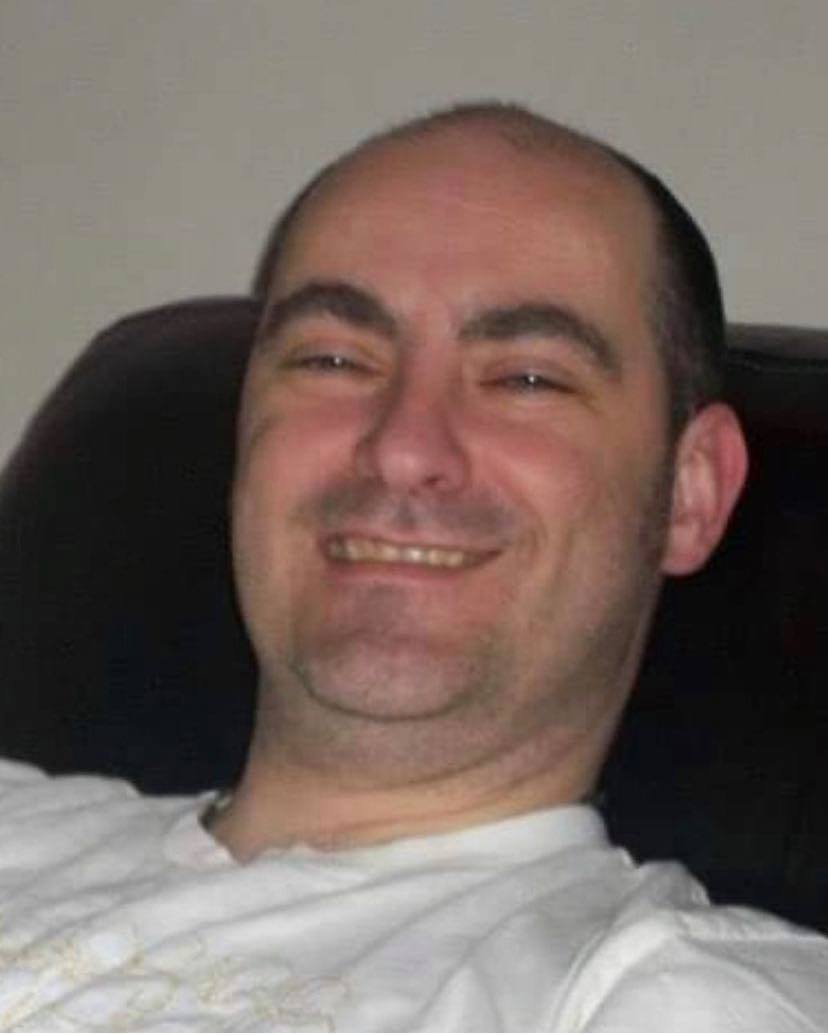 ---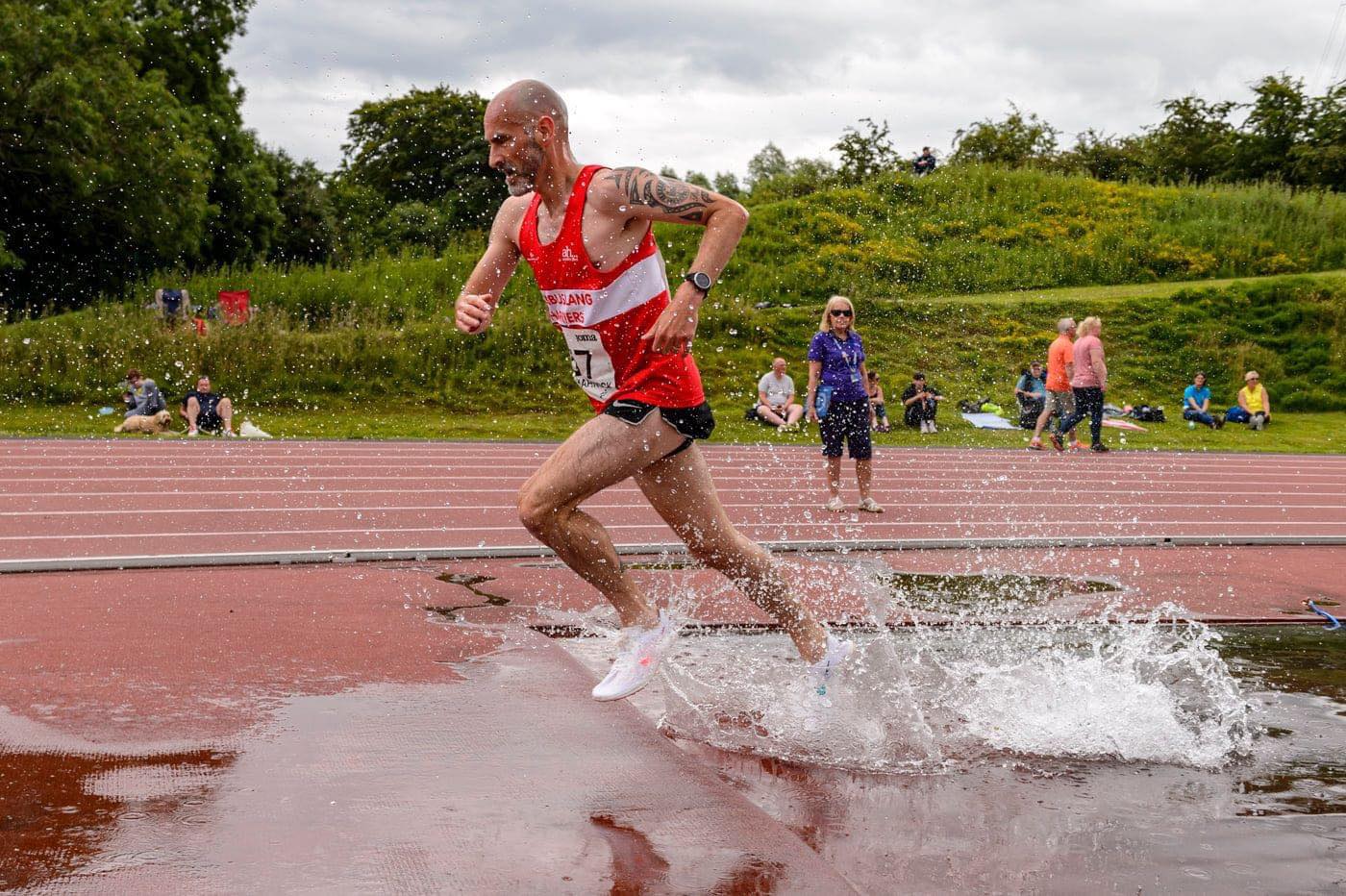 ---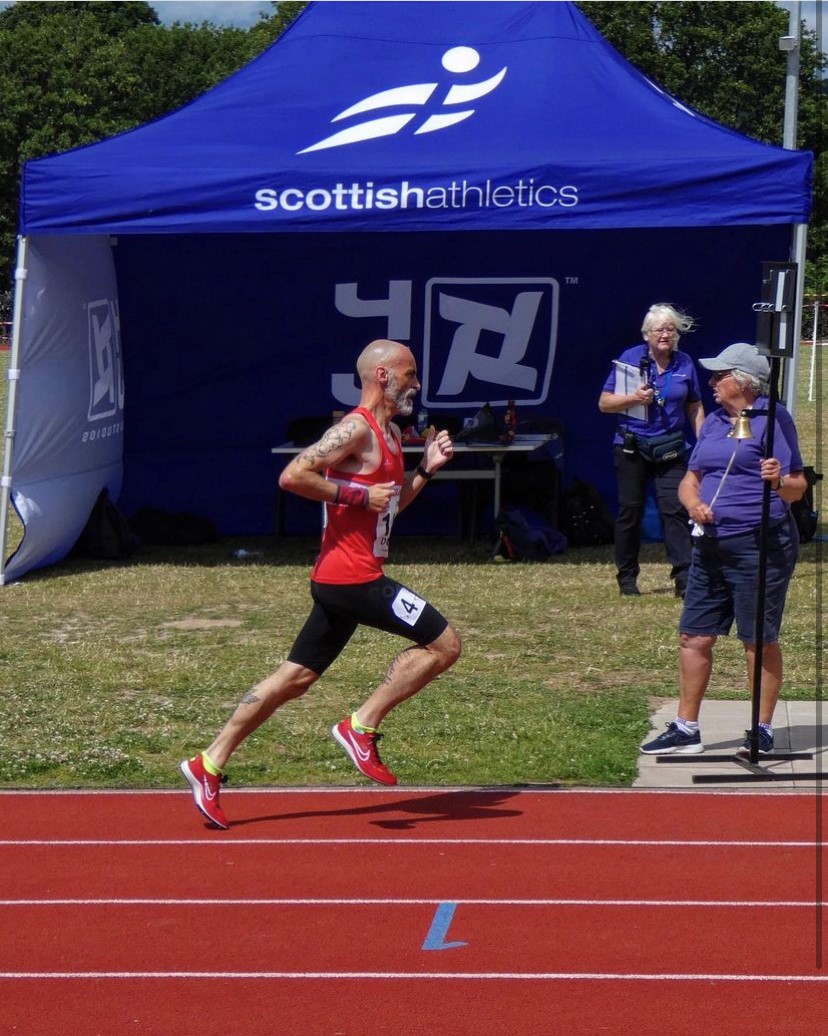 ---