National Running Week
---
5th – 11th June 2023
---
Calling all walkers, joggers, runners and
 those who push!
---
National Running Week
---
Welcome to Scotland's first ever National Running Week!
---
National Running Week is the first of its kind in Scotland, celebrating the positive impact that running and athletics has, while raising funds for Athletics Trust Scotland to support disadvantaged communities across Scotland.
As a result, National Running Week will focus on raising much needed funds for the Transforming Lives Project, which will give the most disadvantaged people in Scotland the opportunity to improve their social, physical and mental wellbeing by deploying community leaders in the most underrepresented areas in athletics and also distributing a grant fund to these communities.
Research shows that people who live in poverty, have a disability or are in ethnically and culturally diverse communities, are significantly underrepresented in running and athletics. As part of National Running Week, we want the athletics and running community to come together and support our mission to improve the lives of the most disadvantaged. 
You can play your part by participating in National Running Week activities, like the 5k challenge or why not create your very own challenge?
---
---
---
---
---
---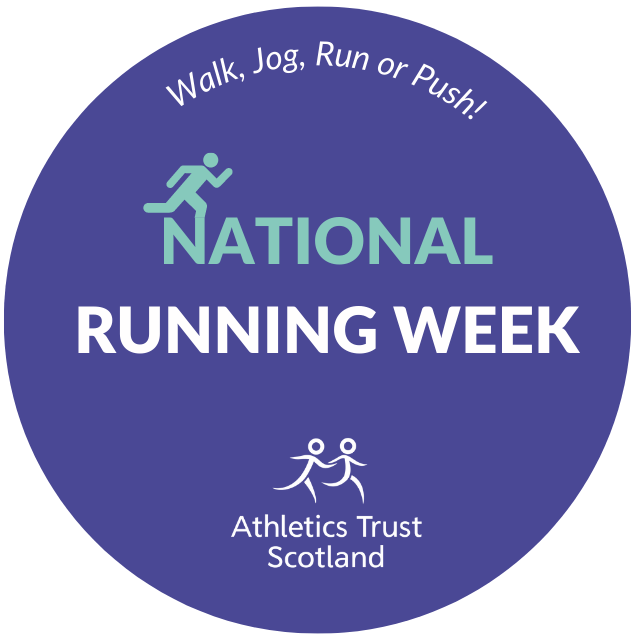 ---
---
Find out how to get involved!
---
---
---
We are delighted to launch National Running Week in Scotland and we hope that walkers, joggers, runners and pushers from around the country will sign up, helping us to raise much needed funds for our Transforming Lives Project and supporting those at a significant disadvantage.

Personally, my life dramatically changed on the 28th January 2011, when I became paralysed from the chest down due to a C5/6 spinal cord Injury. But now I find myself sitting here as a multiple world & Paralympic champion. Sport – in particular Athletics – gave me my life back and has made me feel alive again. Athletics really did transform my life and I whole-heartedly believe that together, through ATS, we can transform the lives of many many more, through participation in sport.
                    Jo Butterfield MBE – ATS Trustee and Paralympic Champion
---