Nicola's Story
Nicola Russell is a member of Ayr Seaforth AC and has a huge range of events she trains and competes for – from seated throws to taking part in cross country in a wheelchair. Thank you Nicola for letting us share your story. 
---
---
How did you get involved in athletics?
I started running when I became physically disabled around 6 years ago. I run in my everyday wheelchair, with and without my dogs. This year I was welcomed into the Scottish Disability Cross Country 1km to be the first person to run the course in a wheelchair. I also raced Roon The Toon, winning the women's 10k championships and have run trail races including Run The Blades 10k 3 times in my everyday wheelchair.
How has the sport helped you?
Running for me dramatically improves my mental health. It gives me a purpose, goals to work towards and a sense of achievement. It helps my physical health as well. There are times I can't run because of my disabilities but I train and compete when I can. The physical and mental health benefits are important to me.
How would you describe the running and athletics community?
Supportive and fun. When training or taking part in events I find other runners and volunteers are usually very supportive and we all encourage each other.
What are some of the challenges that you have faced?
I have been trying to fund a racing wheelchair for years but have never been able to. So I continue to race and train as best as I can in the events I can. I still hope one day I can get a racing wheelchair and train track racing. I also take part in Framerunning, which I took up last year. I mainly run with one leg. My disabilities mean I can't stand unaided or walk but Framerunning allows me to use the strength I do have in my legs as best as I can. I am blessed to be able to borrow a Framerunner as there is no way I could fund one. I have also faced challenges trying to mainstream races (such as trail runs and road races) in my wheelchair. I believe this is because people just aren't aware these courses are achievable by wheelchair users. I think there is a fear element and sometimes insurance issues.
How has running and athletics transformed your life?
Staying as active as I can for as long as I can. Trying to become the best version of myself and moving forward. Helping me to realise that my disability does not need to stop me from being active…wheelchair, Framerunning, handbike or seated throws…on the track, off road or trail running. No matter what I do I can achieve. I can have fun and I can always stay as active as possible.
---
To help people transform their lives through athletics and running like Nicola, and to support our Transforming Lives initiative, please consider supporting us.
---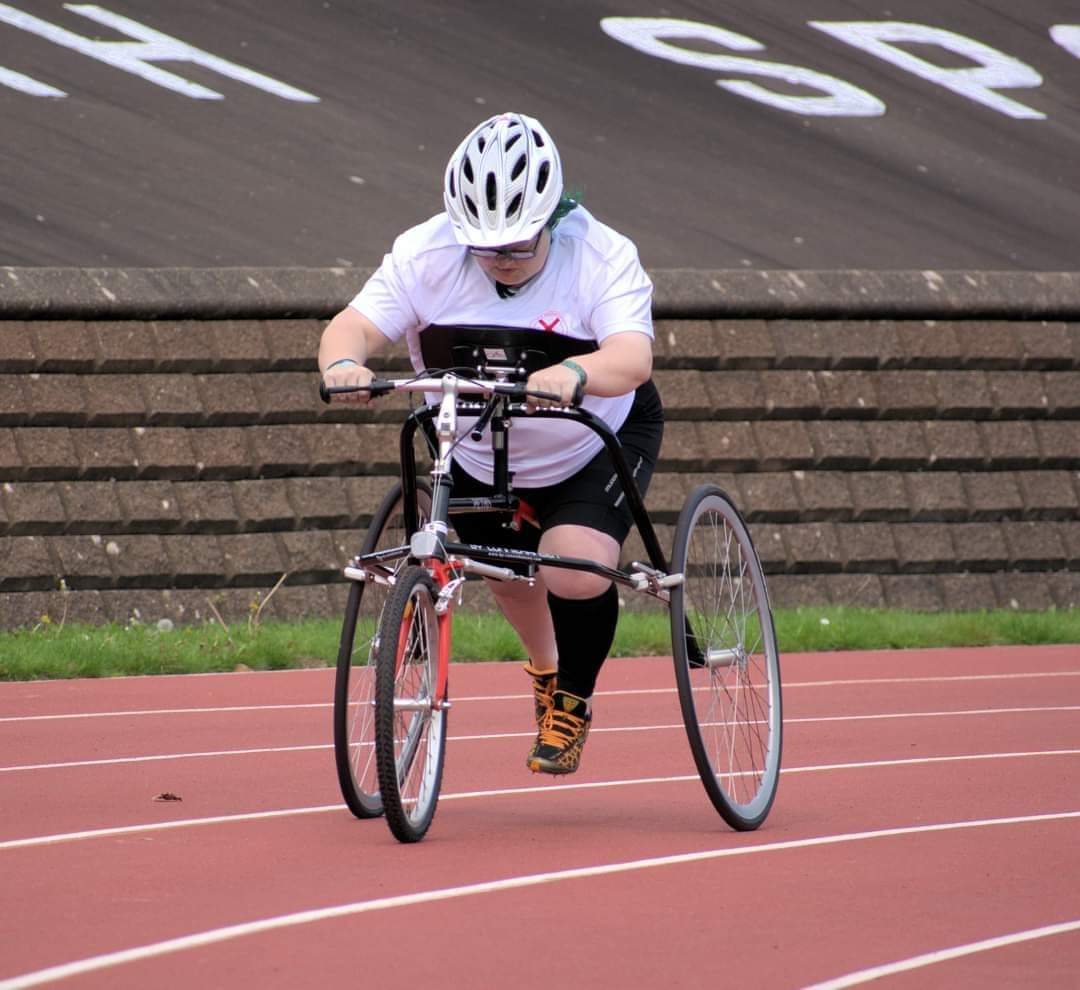 ---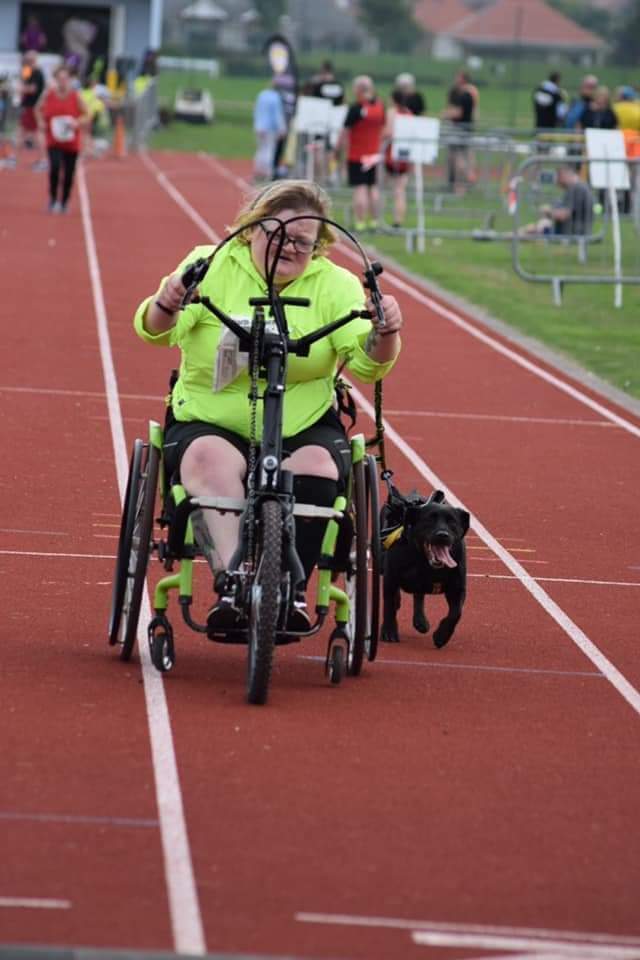 ---