Loch Ness Marathon Festival
Event Navigation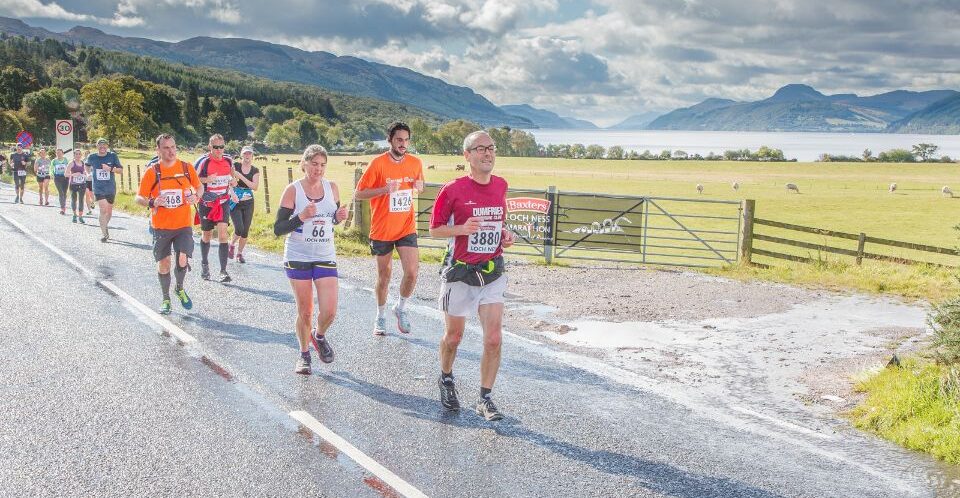 ---
Where: Loch Ness Marathon Festival
When: 2nd October 2022
Cost: £35
Apply for a Charity Place:  Support Athletics Trust Scotland
Find out more: Loch Ness Marathon
---
We are delighted to be a Bronze partner with the Loch Ness Marathon on 2nd October 2022 – quite possibly one of the most stunning marathons in the world!
As part of Team ATS, we will support you every step of the way and you will receive:
A FREE technical vest or t-shirt
FREE Active Root products
A digital welcome pack to help with your fundraising & training
Support & training advice from our in-house experts
How much do you need to fundraise?
We ask people to pay a £35 non-refundable deposit to secure a place. We're askign if you can raise a minimum of £150 to support the development of athletics and running in Scotland.
How to Enter
Your runners can enter via our website (www.lochnessmarathon.com) by selecting Charity Partner on the entry form.
Or use this link https://bit.ly/CharityPartner_LNM2022, which will take them directly to the Charity Partner's entry form.
A password is required to access the charity form and this is CHARITYLNM2022
How we can help
If you already have you own place, but would still like to fundraise for ATS, please get in touch by emailing fundraising@athleticstrustscotland.org.uk or call 01315 397 343